In Pat's Words….
My number one goal is to provide excellent service and I believe the true rewards are the relationships I build with my clients. In addition to having the experience, integrity, patience, and attention to detail, I am flexible and ready to devote whatever time it requires to get your home sold quickly or to help you find you the home that suits your needs.
I pride myself on my staunch commitment to superior customer service. For me, the true rewards are the relationships I build with my clients. I love helping people find their perfect home or using my expertise to make the sale of their home happen quickly and as smoothly as possible.
My goal as your Realtor® is for my clients, whether BUYING or SELLING, to feel confident every step through the real estate transaction process by providing expert advice and guidance, in-depth market analysis, and being with them step by step.  My clients can feel confident that they are my number one priority, and that I am working in their best interest at all times.
Local Expert
Having lived in the Pittsburgh area for most of my life, I am the local expert you want on your side when either selling or buying your home. Having the expert knowledge of the communities and neighborhoods that make Pittsburgh one of the best places to live, I will be able to guide you as to the best locations to meet your family's needs. When selling your home, my local expertise allows indepth understanding of the local market— I know the prices, I know the communities, I know the demand.
Why choose me?
Clients choose to work with me for her vast expertise, my full range of real estate services, and my strong code of ethics. Resolutely protective of my client's interest, I capitalize on my skillful negotiation tactics to secure the best results for my clients. As a full time real estate professional, I am always available to advise and guide my client's through the transaction process.  I take pride in my superior customer service and my commitment to helping my clients achieve their real estate goals. 
EXPERIENCE
Full Time Licensed Realtor® since 2007
35+ years of customer service with US Airways/American
Certified Negotiation Expert, CNE
Senior Real Estate Specialist, SRES
Extensive new construction experience
Specialty in working with First Time Home Buyer
Local Expert- Pittsburgh Native
Total Real Estate Sales of over $23 Million
RE/MAX Executive Club 2015- 2020, 2022
200 Club – Coldwell Banker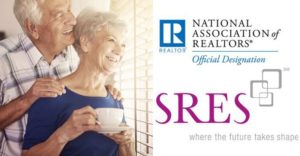 EDUCATION
Bradford Business School
University of Houston
Aliquippa High School
In my spare time…
In addition to spending time with friends and family I love to bake and share those goodies with others.  It is important to me to give back to my community.  I have been a long-time supporter of the Beaver County Humane Society, Animal Friends, and the American Cancer Society. A portion of my commission from each real estate transaction is donated to Children's Miracle Network—which directly supports the Children's Hospital in Pittsburgh.
Looking for a Real Estate Agent who puts you first?
If you're planning to buy or sell a home, you want the process to go successfully. If you're selling, success means getting your property sold quickly and for the highest price possible. If you're buying, it means finding your next dream home and getting into it, affordably. On top of that, if you're like most of my satisfied customers, you also want everything to go smoothly, with as little stress as possible.
How can you ensure all that happens? By working with a real estate agent who truly puts you first.
I'm proud to be the real estate agent of choice for those who want a great experience buying or selling a home. My "clients-first" approach means that you'll be working with a professional who listens to you, provides expert advice, and works hard on your behalf.
Next Steps
If you're looking for a real estate agent, it's important that you find someone who is a good fit for you. So let's talk. Whether you're selling or buying, I'd like to learn more about you and your needs and goals. You can count on me to "tell it like it is" and give you a realistic picture of what is possible.
Contact me to get in touch.
As a real estate agent who puts clients first, I look forward to hearing from you.